What did we do for Halloween? Let us tell ya!

Part of the BKLN family went to Diabloween to shake up the latest SR6s. The costumes were hilarious and the moves were huge!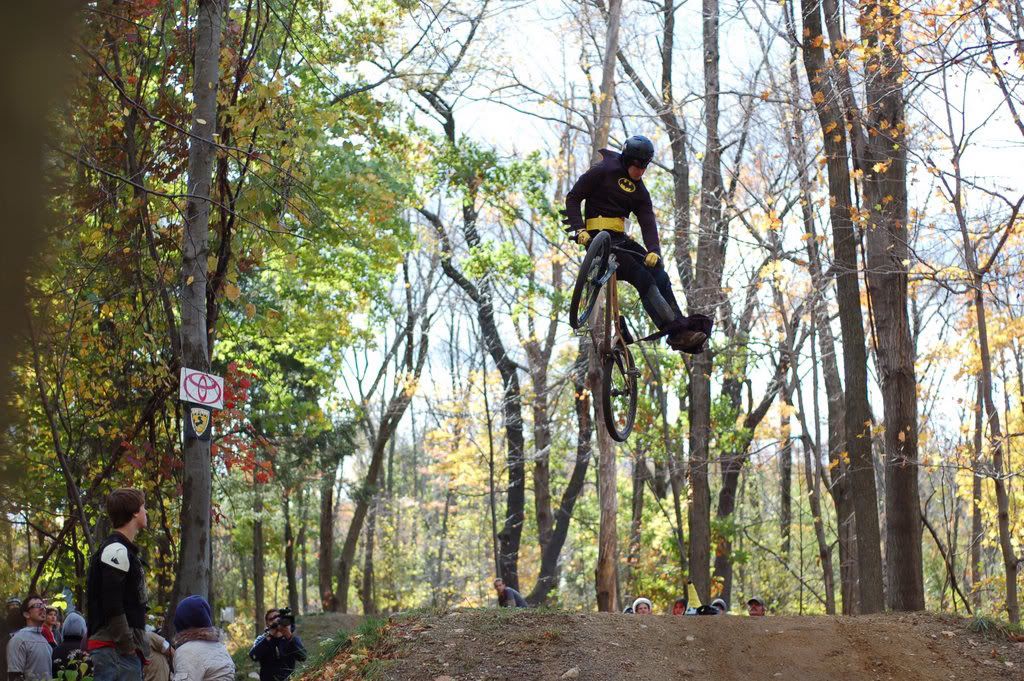 Check out
NYCMTB

.COM
or the
Eastern Front
for the
full skinny
.
Back at the shop, the rest of the crew stayed behind to put the finishing touches on our newest creation...the 24' (
FOOT
), or 7315mm, cruiser (aka the
brOOOOOOOOOOOOOOOOOO
OOOOOOOOOOOOOOOOOOOOOOOOOOOOOOOOOOOOOOOOOOOOOOOOOOOOklyn
)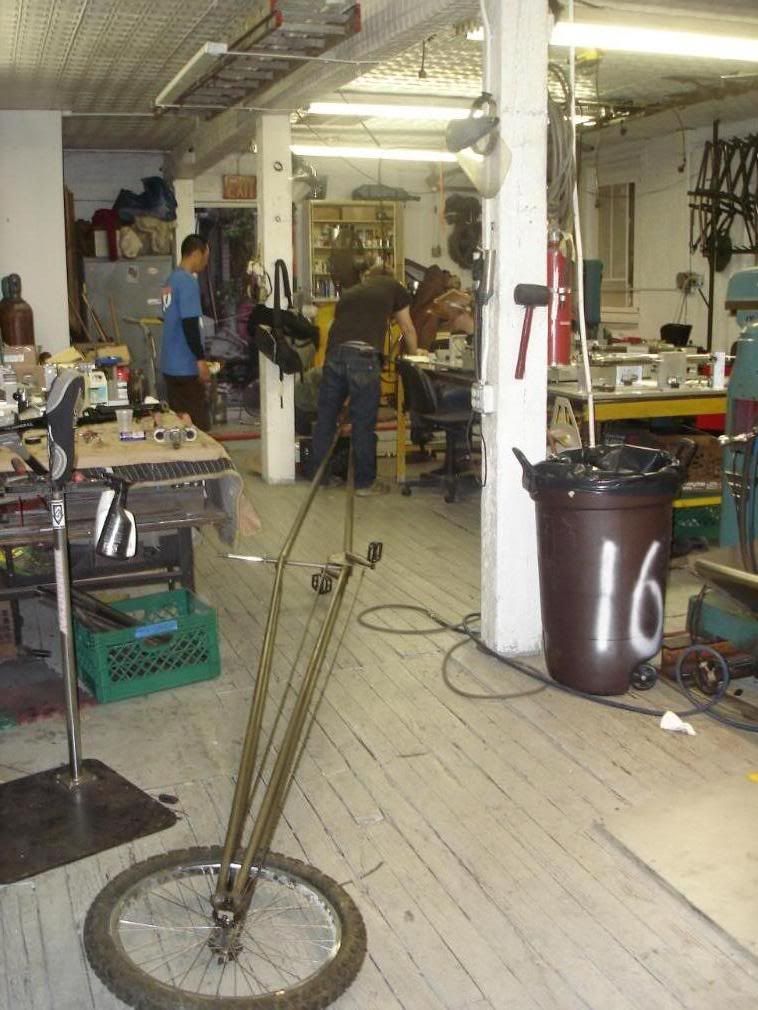 Flat-proof tubes, Chris King headset, custom made BMW tires. How's that ride? Sweeeeet.



Jaws dropped and traffic stopped as Ken, Dave, and Luke pulled out of 16 Powers with an entourage of BMX and tallbikes. The neighborhood kids cheered as the long-bike took up entire intersections cruising down the street to bike kill V.


What is Bike Kill, exactly? It's one of those events people are told they must go to but that it can't be described in words. Skeptical newcomers then spend a Saturday to take a peek down the alley behind the Home Depot and subsequently spend the rest of the year with maniacal looks in their eyes trying to convince all their friends that they can't miss the next one; for it, exact definitions are not possible.

It's safe to say that at it's core, it involves lots of happy people, and bikes. Bikes of all sorts. Tall Bikes, long bikes, and just about anything with two wheels.
There were chariot races, fire bikes,six pack attacks, and new for this year was the surf bike competition:


Teams of two (one rider,one surfer) were placed on longboard bikes...on top of the kicker ramp. Many limbs were mangled,teeth were lost.


(not ken!)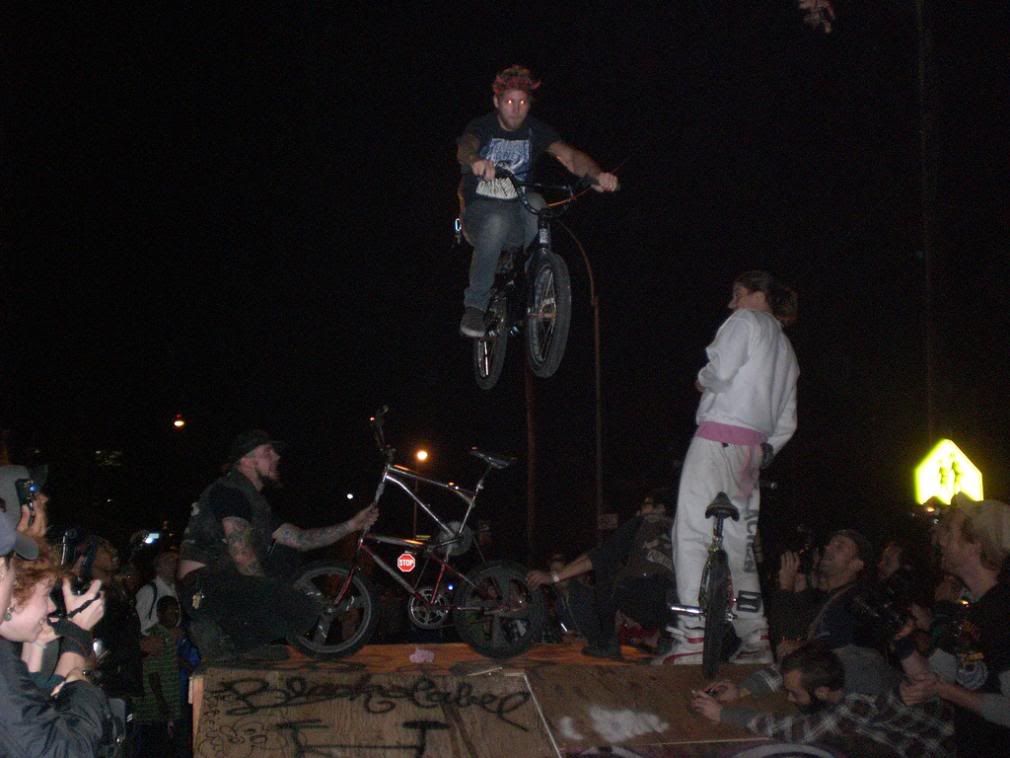 The BMXers were out kickin' it old school, and Ken, despite a puncturing his front tire on what was probably someone's molar, hit the beer slicked ramp in front of hundreds of cheering onlookers.


The traditional finale of the day's outdoor events was the tall bike Joust. Trying to live down the shame of passing out mid-joust last year, Luke donned the BMW turtle/dino/alligator/rampage Lizard/dirty Ebay suit and climbed aboard.

A girl agreed to joust him (not that girls can't joust, but girls are less likely to be 200lbs of pedaling beard and beer-gut as competitors, and you can't see worth a damn out of the suit)
The bike was readied, the lance was handed off, and after a few
cursory acts of sportsmanship
both turtle and bike were launched into oblivion...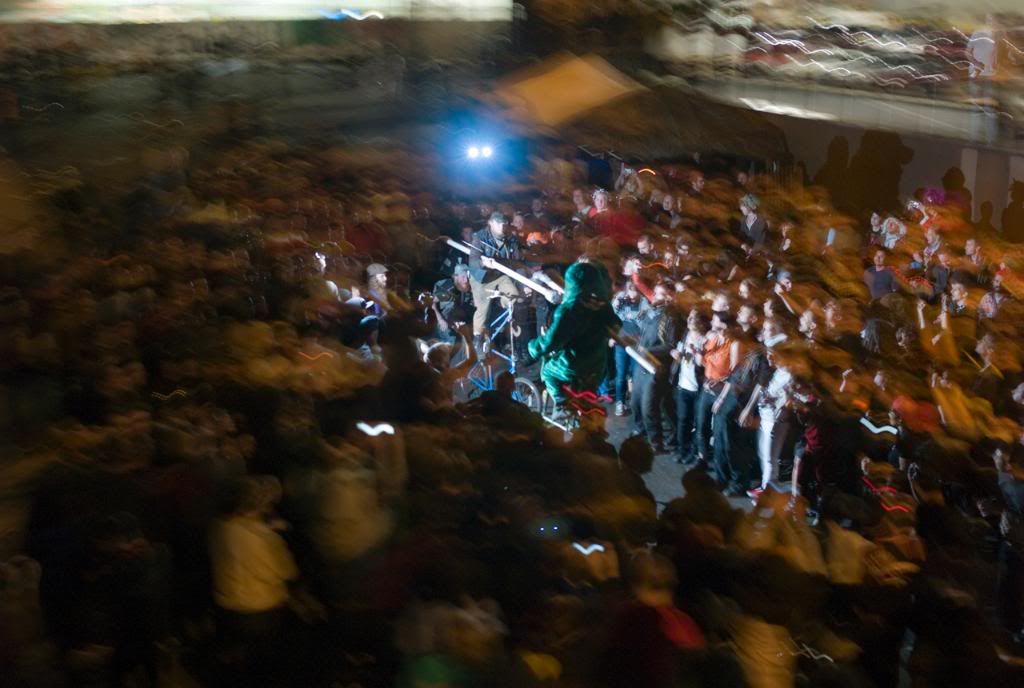 This picture, taken right before Luke's sternum and rear wheel crumpled under impact, captures the precise moment he peered through the worthless
eyeholes
of the suit and realized that his female competitor was either a very
ugly girl
, or perhaps was not a girl at all but
in
fact was
200lbs of pedaling facial hair and beer-gut
.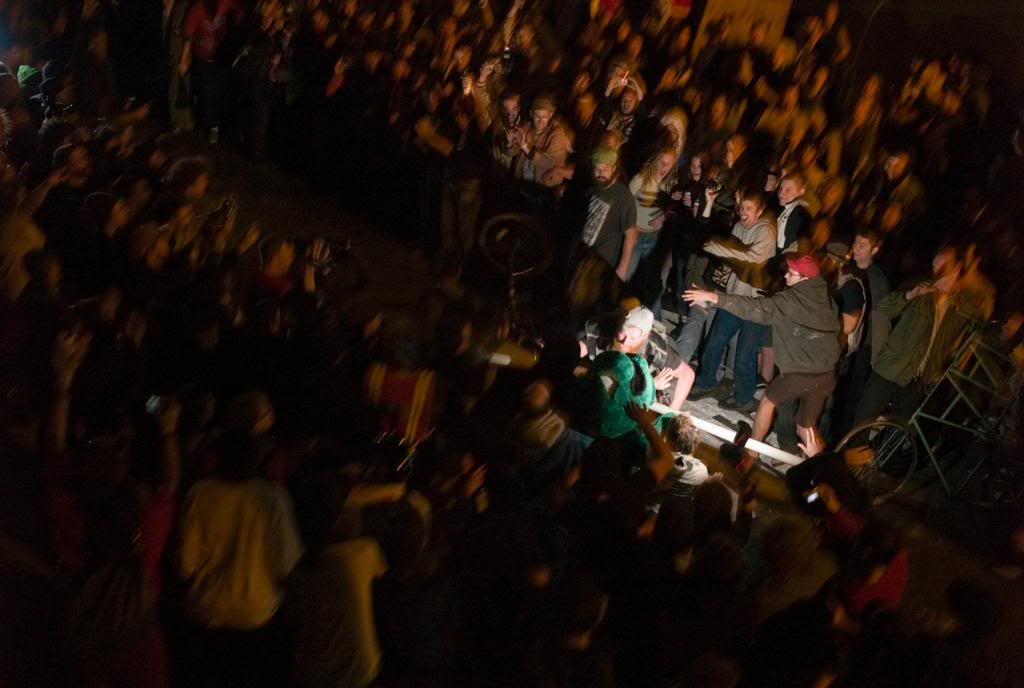 Both jousters went down but evidently the party doesn't stop until the dude from Richmond tries to eat Luke's face. If you look closely, you can see Luke's hand raised in protest to his competitor's
X- chromosome
.
Mad props to
Diablo

Freeride

Park
and
Black Label NYC
for putting so much time and heart and
energy
into these events. You can really feel the love that went in and it's part of what makes NY the best place in the world to live and ride (/joust/boost/explode/surf/love/etc...) your bike.
Photo thanks to:
Yoni
,Dave

Tufino

,
Turd
,
Nick James
(
biatch
!),
Grant

Cornett
,
Mike Green
,
not

elyse
,
blue cinema
, and everyone else we
borrowed pictures
from. If you would like something pulled or added, just leave a comment.