Anyone got an extra bill(ion) to spare?
According to VitalMTB, the sugardaddys to Mountain Creek and various other Snow/MTB parks around the world may send some of their assets to the auction block.
Deets after the Drop (ha!).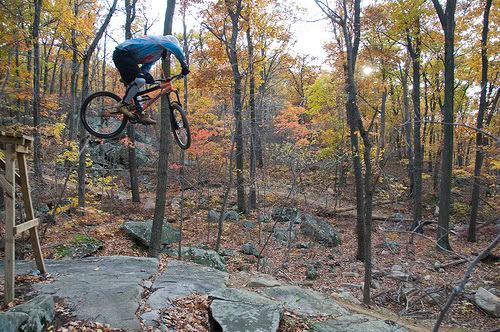 From VitalMTB:


From the sounds of things, creditors holding $1,400,000,000 ($1.4 billion!) of debt on Intrawest are planning to foreclose on the company within the next week and a half. Intrawest currently owns more than a dozen resorts, including Whistler, Winter Park, Panorama, Snowshoe, and Mountain Creek (think Diablo Bike Park). Any number of these resorts may be auctioned off to pay the outstanding debt.

What does this mean for your favorite bike parks? Only time will tell. If it's in your budget, we'd love to see a mountain biker pick up a resort or three ;)
Click here
for the full details.