Wrecked after the Halloweekend in Brooklyn and Diablo, we were nursing our bruises and coffee when UPS santa brought us these CNC beauties for Gangsta riders Austin Horse and Tom Lamarche.


Profile Racing, an icon in core BMX and downhill mountainbike parts, has been sending out prototypes of their fixed hubs for a while, torture testing and refining the design for real world use. We received the final production versions and the results are very impressive.

The front weighs in at just 230 grams w/cro-mo hardware.We chose the Ano red which takes on nice deep wine color when the flash is off.





Note how strong the flanges look.
1/4" allen bolts secure the ends.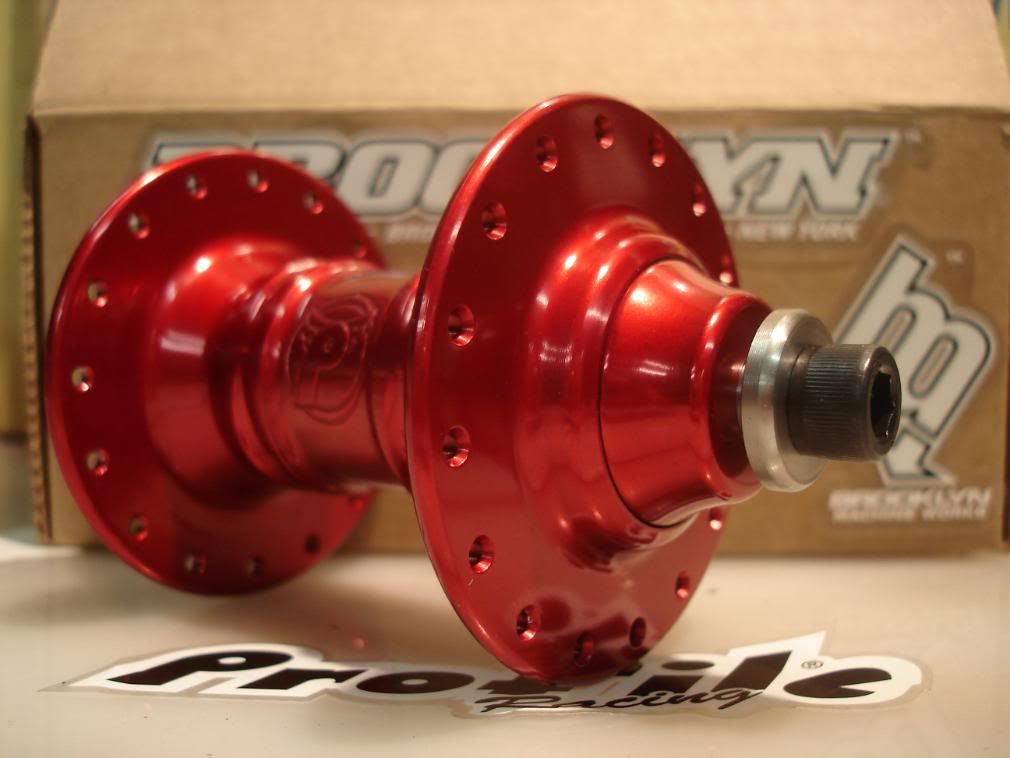 We also nabbed a 32h rear hub that weighs in at 270g. In addition to the superfly machining, it comes with the most solid stainless lockring we've ever seen.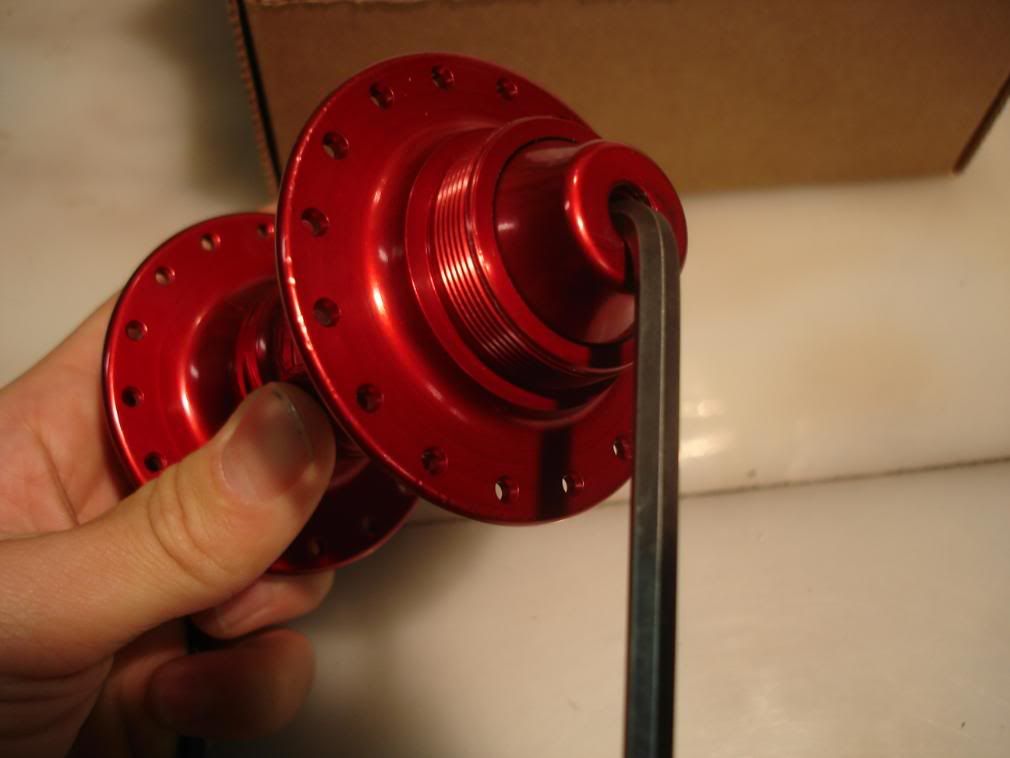 We decided to inspect the guts because...well,because we're a machine shop and that's how we roll. A pair of 3/16" allens remove the endcaps which conceal a pair of huge 6902 Enduro brand sealed cartridge bearings which is why the hubs have such a smooth spin and will undoubtedly last longer than the 600x sized bearings that are de rigueur for most sealed bearing track hubs.




THE BEEF.
The inner bearing races seat on both the threaded endcaps and on the massive aluminum axle that ties the hubs together, allowing for fine adjustment of bearing preload and creating an absolutely solid platform.



We can't wait to lace them up and wail on them. Long term reports will come mid-way through a nasty Brooklyn winter.

The hubs are now available through your LBS or direct from profile, in several tasty colors. Here's the rundown:
# 28, 32, 36 hole drillings
# 120 or 130 mm rear wheel spacing, 110mm spacing available if demand warrants
# bolt on or quick release axle ends
# CrMo or Ti bolts
# 44mm fixed, 47mm free chain line, English/ISO 1.29" x 24 TPI lockring (included)
# Equal sized hub flanges for same length spokes front and rear
# smooth, fast sealed bearings [edit: confirmed, they're damn smooth!]
# Made in USA

Fixed Hubsets are available in Deep Purple, Red, Green, and Silver now, and Black and Blue will arrive soon. Be the first kid on your block.

Halloweekend updates will come as the fog dissolves and flickr gets a churnin'.