Brooklyn Machine Works was
reppin
' in London over the weekend to see the sights and check out
Ged's
setup on his aurora black SR6.
(the curtains match the carpet!)
The riding was limited to big urban stair gaps and
skatepark
play, but the
inital
impression of the
ROCO
air is that it's fantastic. The earliest versions of
Marzocchi's
TST
valving seemed to be a bit
overdamped
, but the latest offerings seem to have fixed the issue and are an excellent match for the SR6 compression ratio. We'll have longer term reviews after a winter of
trailriding
, but initial impressions are
very good
and it gave us something to consider on the
long flight
across the pond.
Back at home winter finally kicked in and reminded us New Yorkers that we have at least another year before the icecaps melt and
floods our asses
. Despite the
nipply

weather
, riders from all over turned out for the Ninth
Cranksgiving
charity
alleycat
.
The custom prize bags were dope...
...and some old friends were
pimpin
' the latest in fall fashions.
Best of all some lucky families will have something to look forward to this Thursday as a ton of food was collected in the name of having fun riding a bike through traffic.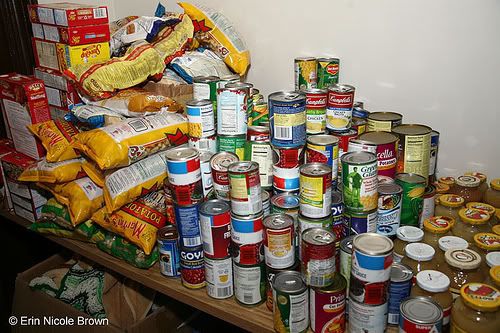 (Excellent pics lifted from Erin Nicole Brown and Morg)
[edit: There was a $100 afterparty at Last Resort, which proved again that bikes + booze = weird shirtless pics]