The MASH premiere is this sunday at St. Marks Church on Bowery. Free secure bike valet parking graciously provided by TIME'S UP.
In typical NY fashion, pre-events abound including a freestyle comp at the Brooklyn banks to find the east coast's answer to SF freestyle.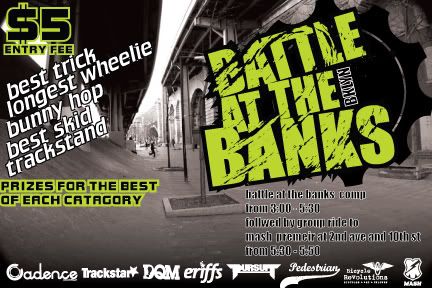 The BMW crew will be representing with Austin Horse on his Gangsta and Tom Lamarche deomoing some new new hotness out of 16 powers. Step it up!