We started the New Year by dismantling the SR6 jigs and getting set up for everyone's Gangsta pre-orders, yes, that means you if you put your deposit down over the holidays!

Here are your BB shells, pierced, prepped, and ready for welding: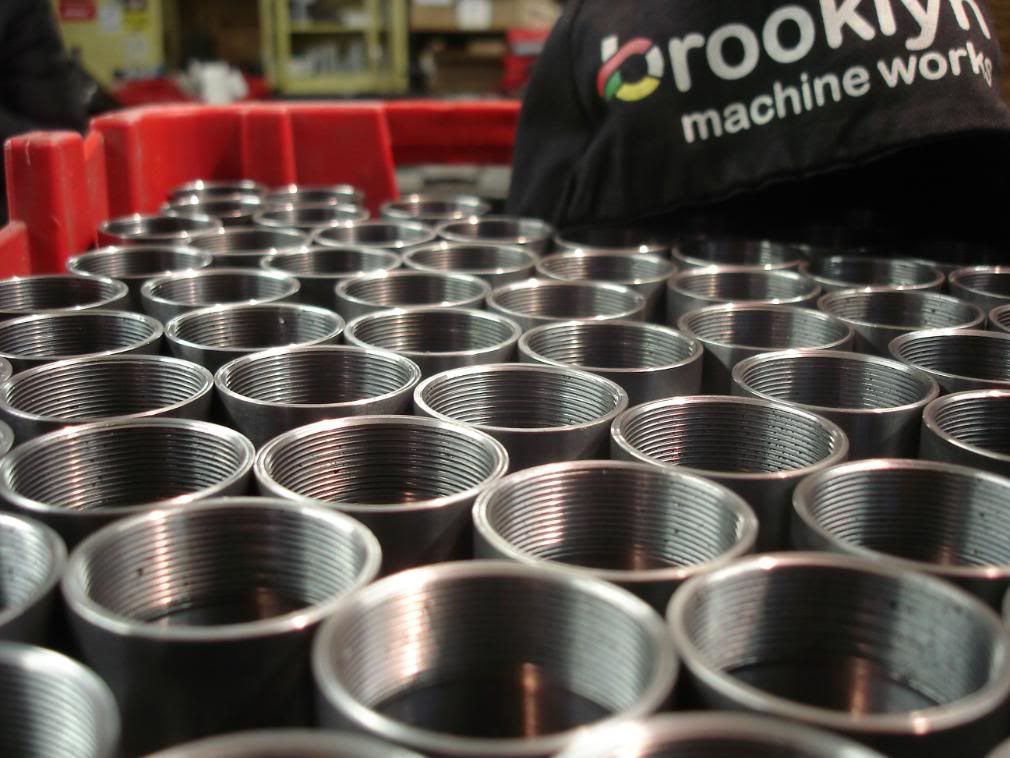 To keep up with winter orders we've queued up a few extra in this run so you should still be able to put an order in for both sizes until the middle of January. Call for details.