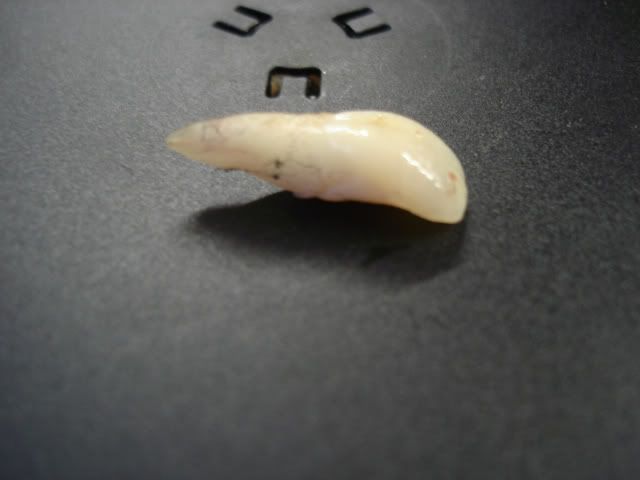 The first person to recognize what this is and where it came from will recieve a Brooklyn Machine Works dental gift basket.
Drop us an
Email
with your entries. Or submit your choice on
the forums
.
In other tooth related news, a gigantic can of Redbull pulled up to the shop to give us cans of a drink that's as equally good for your heart as it is for your tooth enamel.
giant insulated beverage cooler strapped
to your back.