Last Saturday the city was host to the biggest inaugural alleycat of the year- the Courier Classic where teams of three riders and a dispatch raced for cash and the title of the fastest team of messengers in New York.

There was a lot of Redbull, hauled in by lots of
Redbull Girls
.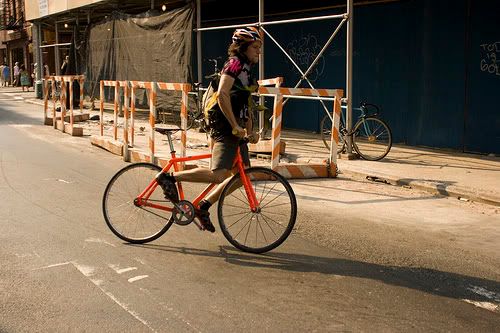 (profile hubs are smooooooth)
Early on one team started to show their dominance, and continued to pull ahead after four straight hours of racing. Each of the three winning racers rode handbuilt frames all designed, tested, and built in house, including (of course) our rider Austin Horse, who has been rocking it all year on his
Gangsta Track
.
Thumbs up (way to go, congrats, etc... we're running out). You make
this shiz look easy
.