As much as we love to give frames away, sponsored riders do more for us than just pimp our prototypes- they provide real world feedback on our designs, telling us what needs to be changed, or in the case of Tom Lamarche's gangsta, letting us know that we did things right in the first time around.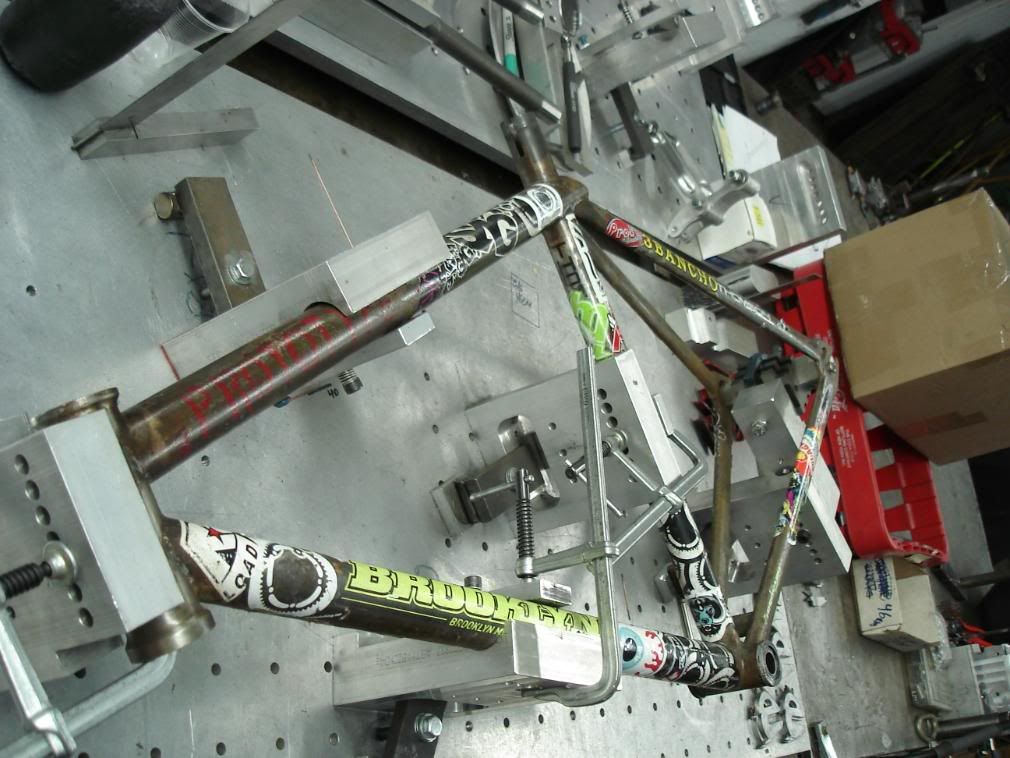 Here's Tom's beat up steed back home in the Jig it was made in, now just as straight as it was when it left the shop, even with all the dents and ledge-pounded metal. After a few custom additions and hellish 2 hour sticker scrape down, it was sent to paint for a facelift, just in time to tape his new feature segments in Bootleg Sessions 2 .
Stay tuned for more rider-tested frames, or call the shop to lay your own fat beatdown on some of our new steez for 08.