Between racing the US open, Jetsetting to London, and tearing up Portland we'll have plenty of updates for all you BKLN fans and riders...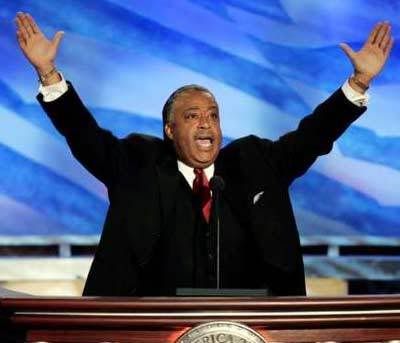 ...but the most interesting bit of riding this week happened right here at home when some of the shop went on a leisurely Friday night spin through Manhattan alongside that most nuanced of NYC Baptist preachers: Rev. Al Sharpton, who met up with other cyclists in Union Square for a random and unplanned ride.

Keep Bikes Alive!
If you're in the NYC area, swing through the city for all the events to celebrate the last weekend of Bike Month. We'll be at the
Bicycle Film Festival
block party with some hand welded steeds from the shop. Anson, Tom, and Austin will be on hand to demonstrate
their skillz and
autograph babies.
Then meet up at Union Square with your BMX and a gut full of RedBull for a shot to win $5k
First 20 riders from Union Square to the Banks qualify.