A camera crew from the
Jeff Staples
camp was in the shop the other day shooting a feature for the upcoming design issue of Reed Pages. While you would think we'd get used to having
people taking pictures of us at work
, it was hard not to drop everything we were doing when standing in front of the lens.
Here are some of our pictures of the Staple crew taking pictures of us, taking pictures of them, umm...taking pictures of us-it's all very postmodern between BMW and Staple Design.
(Check out Grindstate for their review of the Reed Space winter lineup. )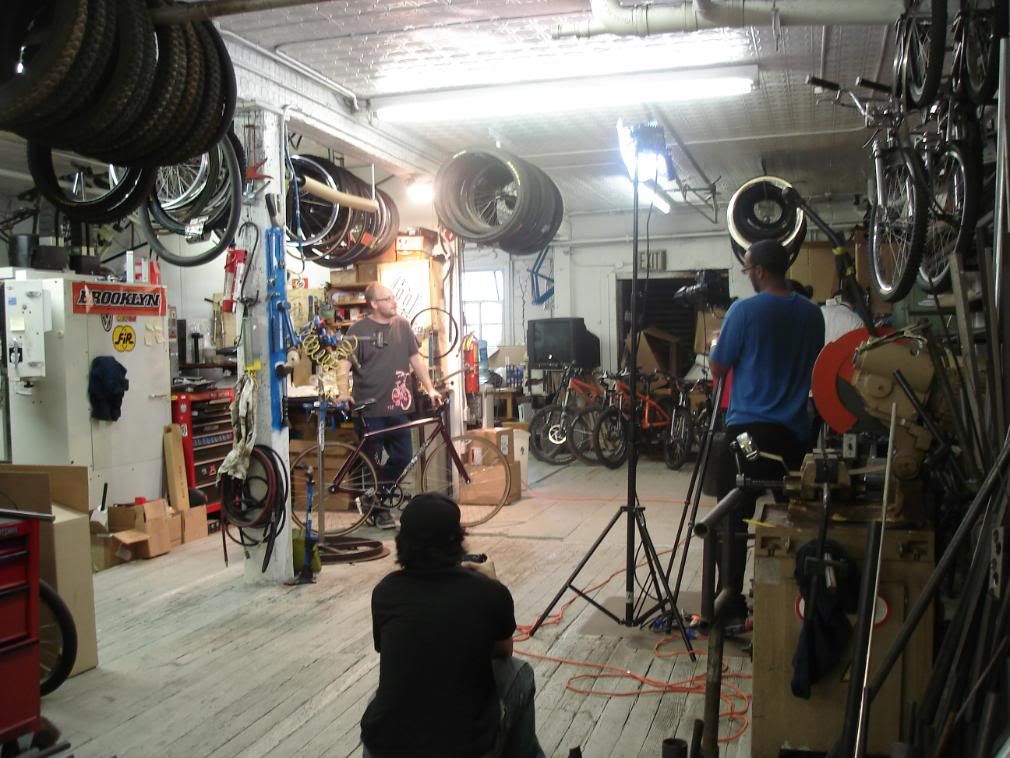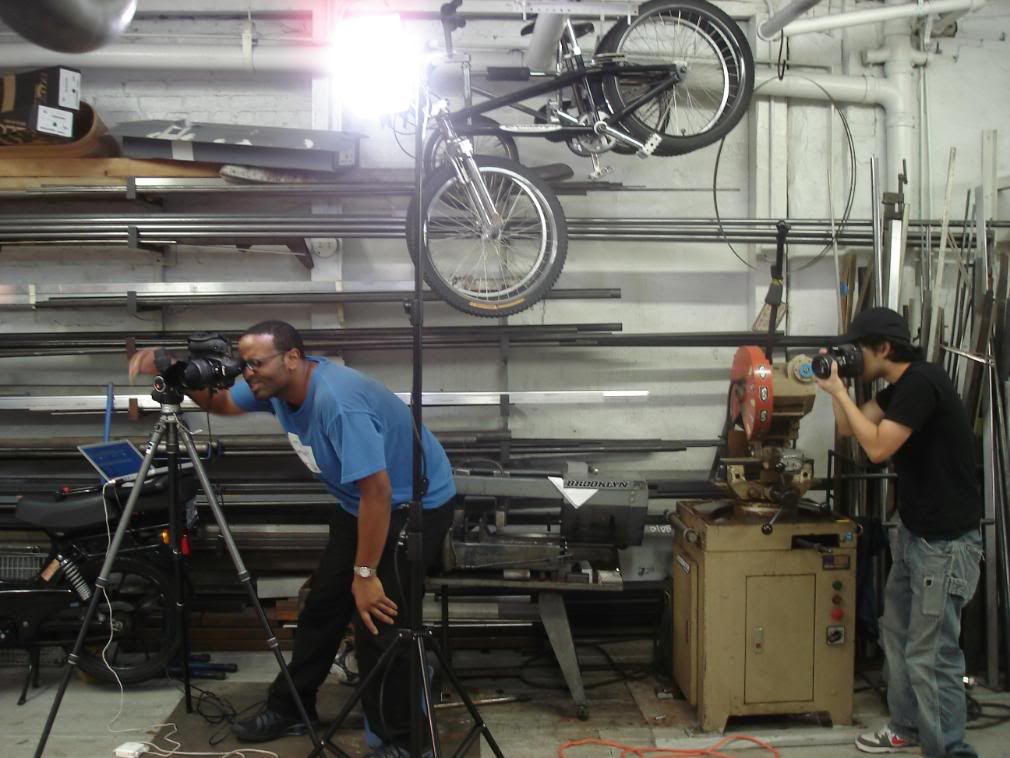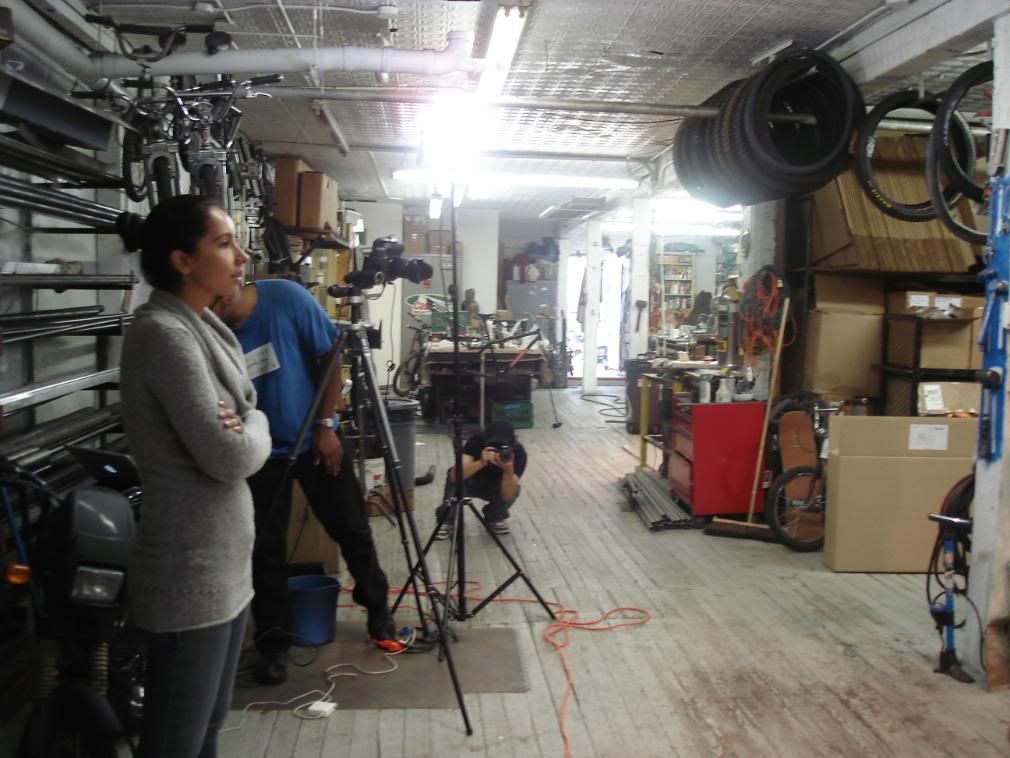 Heading up the team was Delia, who effectively
emasculated
everyone here with dreams of joining the professional
Xbox circuit
by reminding us how much we suck at video games. According to Delia, she has a 52" plasma dedicated to gaming so she can unwind at the end of the day by "walking into a dark room and zoning out". The shop TV is significantly
less fancy
.
Despite the interruptions, we've taken advantage of the cooler weather to knock out the final tweaks of our 08 lineup: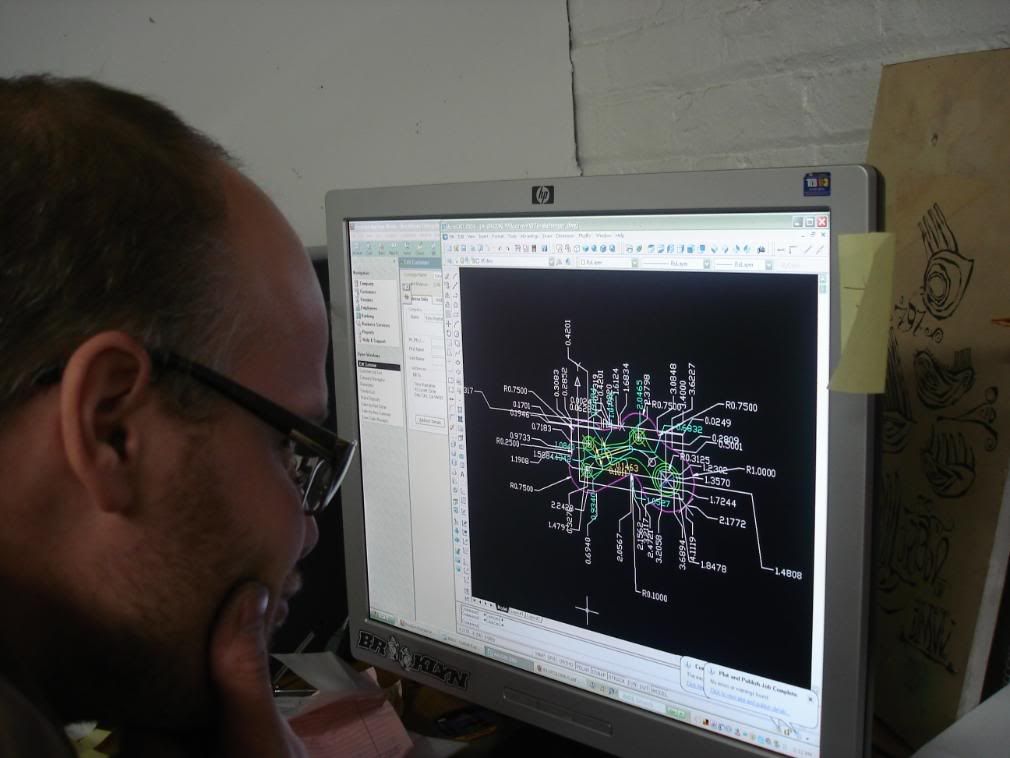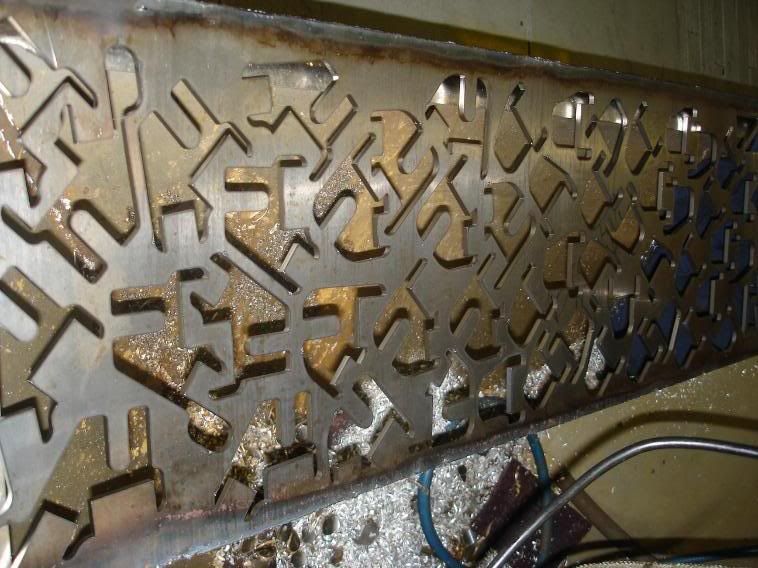 Check back later in the week for updates on this project 26 and other sneak peeks of what we have in store.