Only a week into the new year and we're back in the saddle, reshaping things at the shop for another year of building bikes right here in Brooklyn.

We're also deep into the remaining stock of painted park frames, on sale for the rest of January.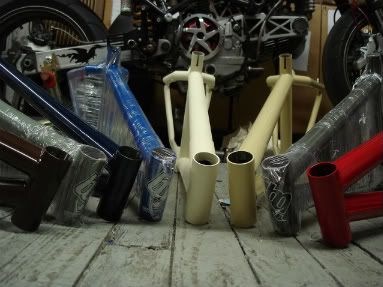 Remaining colors are: UPS Brown, Cream Green, Dark Blue, Not-Dark-Blue, EggShell, PuPon, Battleship Gray, Fire Engine Red, and Ducati.