As a new feature here at BROOKLYN, we're devoting a few Fridays every month for in depth, long term reviews of the products that get sent our way.
First up is the
Kowa Suspension
160s Air single crown fork (not to be confused with Showa).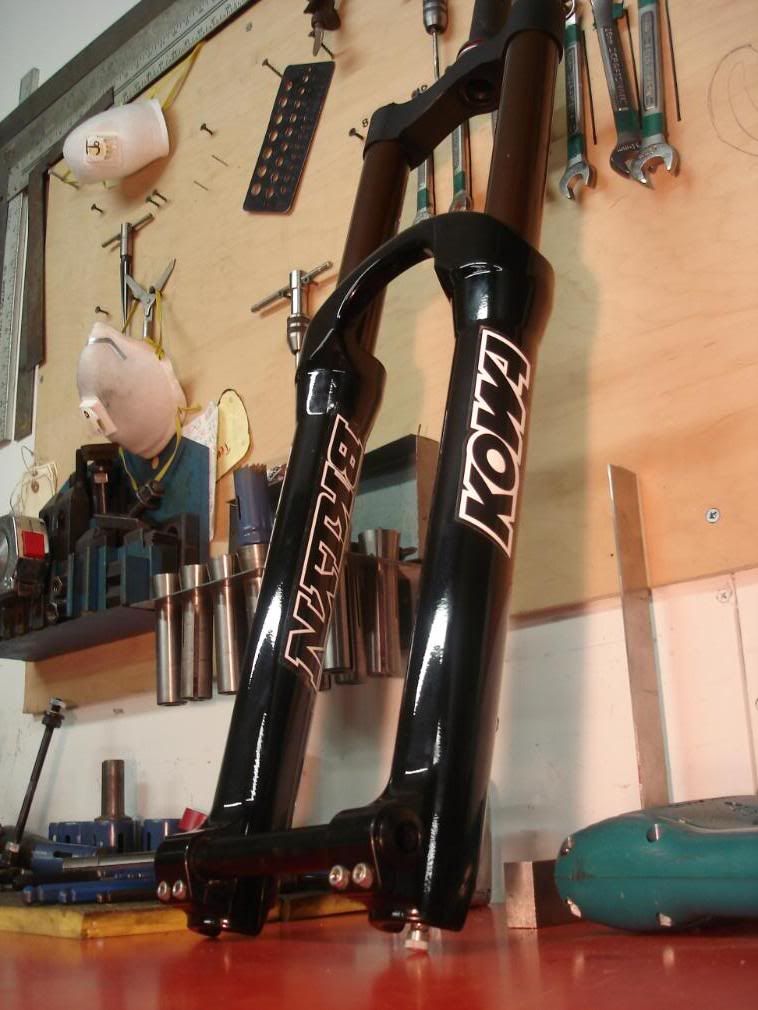 We've always been impressed with the manufacturing
capabilities of the Japanese
, and first impressions of the Kowa didn't dissapoint.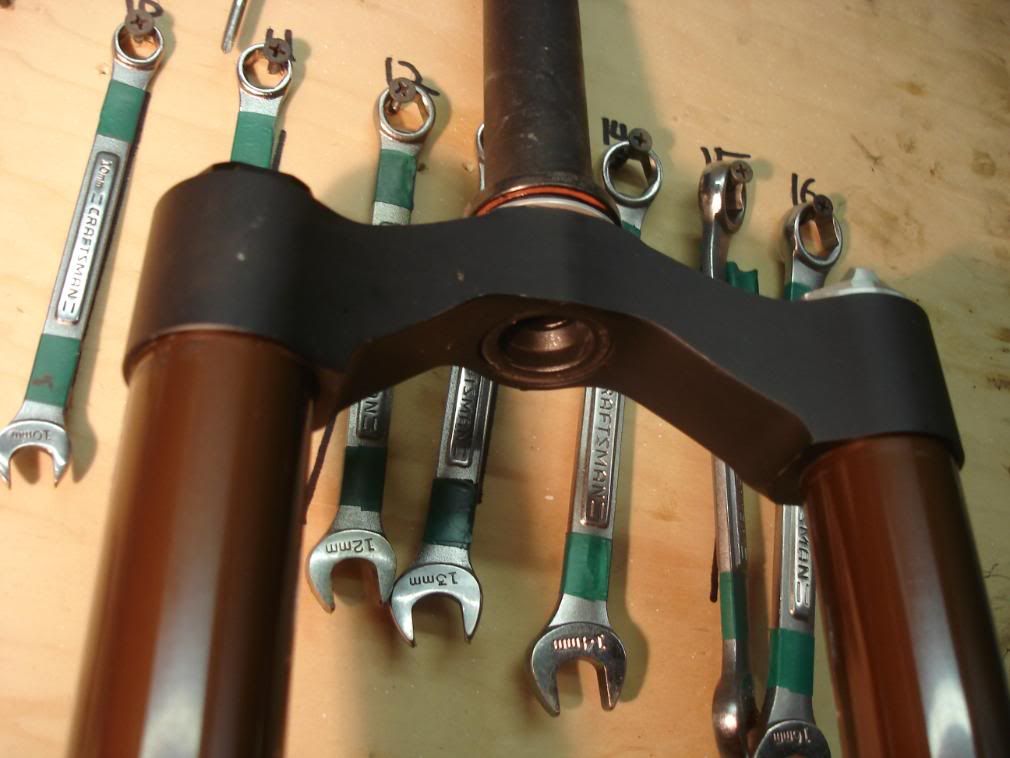 The beefy box section crown is hollow to save weight, and holds in 35mm "sima" hard ano coated sanchions....
...that enter the lowers at a bulged section, providing space for the substantial seals, and probably (we're guessing) some huge bushing of some sort.
In conjunction with a standard bolt on 20mm thru-axle, these features certainly contribute to the incredible
torsional stiffness
of the fork which , to our surprise, was close to par with that of a 888 triple crown even at it's highest travel setting (more on this later).
Compared to the Fox TALAS 36 we've been riding all season, external adjustments on the Kowa seem sparse, and are limited to 2
stroke adjustments
and 1 travel adjustment:
Positive progressive Air via a shrader valve at the bottom of the left leg.
External rebound via an aluminum knob on the bottom of the right leg.
On the top of the left leg is an aluminum knob for travel adjustment, which functions a lot like the older Manitou IT travel adjustment. Turn the knob 180 degrees to the open position, and the travel can be adjusted from
Fully Extended
:
To
Fully Compressed
:
...and anywhere between 20 and 160mm of travel. Then you just turn the knob to the closed position and ride.
Some
minor complaints
are the Boxxer disc mount, which is less of an industry standard in North America and had to be purchased separately. Lack of external compression damping of any kind is a little worrisome, but the lack of
bells and whistles
doesn't detract from everything else the Kowa has going for it so far, and should appeal to those riders with a
K.I.S.S.
mentality.
Another gripe is the user manual which is probably well written in the native Japanese, but if you speak English something was
lost in translation
.
According to the site, the fork is designed for "Downhill, Freeride, Urban, Park", which we'll take to mean that we have liberty to wail on them all season and report back with updates, including a obligatory tear-down and rebuild of all its juicy innards.
For pricing and availability, contact Kowa's
US distributor Covic Racing
.